Day 12 – July 17th
After another breakfast with lazy service, I went to pay our bill, while Helle finished the last packing. At the reception (I think it was the manager behind the counter) the man in front of me, could not get a bill for some extras send to his home address, because it was too much work 😮  WTF !!! Well, with that attitude, I can understand why the service at the breakfast was so lazy ! Gordon Ramsey, where were you, we I needed you ?
On the road again….
Freiburg – Rüdesheim via Zweibrücken.
See the route on Google maps
Before we left Denmark, I had checked if there were any outlets on our route and it turns out that we, with a small detour, would pass the Zweibrücken Thestyle Outlets  – a lot of nice shops 🙂 Free WiFi in the centre mall and free parking. Bistro, café, gusto and vinothek.
First we drew into France – sofar we have been in Denmark, Germany, Austria, Switzerland and now France – five countries !
In the outskirt of Strasbourg, my wife shot this photo
Think we used around three hours in Zweibrücken for shopping and lunch
Around 17.00 hrs we landed in Rüdesheim, where we had booked for one night, a Deluxe room with aircondition, at Brühl's Hotel Trapp. It was 36 C when we arrived and I was delighted, that we had a room with aircon. A Swedish couple checked-in before us and when I went down to get some more luggage, they were back at the reception, begging for a room with aircondition – think their room was on the top floor with at least 45 C 😮
Happy that we got a great room, we went down into the city center of Rüdesheim for a walk.
After a short walk where we were at the Rhein (last boat had made it last tour of the day) we went back to the Hotel to get some informations where to go for a glass of wine. They were very helpfull at the reception.
So, we went out again and found a the Seilbahn Rüdesheim, (click here for a small tour) which is going up to Niederwalddenkmal
We then went to Weingut Herbert Philipp, next to the Drosselgasse, to taste some wine and have something to eat.
Frau Philipp was sweet and, of course knew a lot about their own wein. We had two different wines and tasted another two and did buy six bottles – so we have some tasting memories from this Weingut 🙂
Then we went to Eiscafe Tirreno to get Italian ice cream. I talked to the owner, who told us, that all the ice creams were homemade. I had a wonderful Lemon-Basil ice cream 🙂
After a long day we headed back to the hotel.
I could not fall asleep and even though the aircon had been on all evening, I was feeling warm and rotating around myself. The catch with this room was the bed ! The mattresses had mattress protection with wetness protection 😮  That is DISGUSTING !
Gordon Ramsey WHERE ARE YOUUUUUU !
I did not feel recovered the next morning 🙁
Day 13 – July 18th
Breakfast was in the poor end, so we checked out. Guess what – they did not ask if we slept well 😉
So the purpose of getting here at all, was to see the Benedictine Abbey of St. Hildegard or maybe better known as Hildegard of Bingen (on the leftside you can choose languages). You should read it, it is very interesting !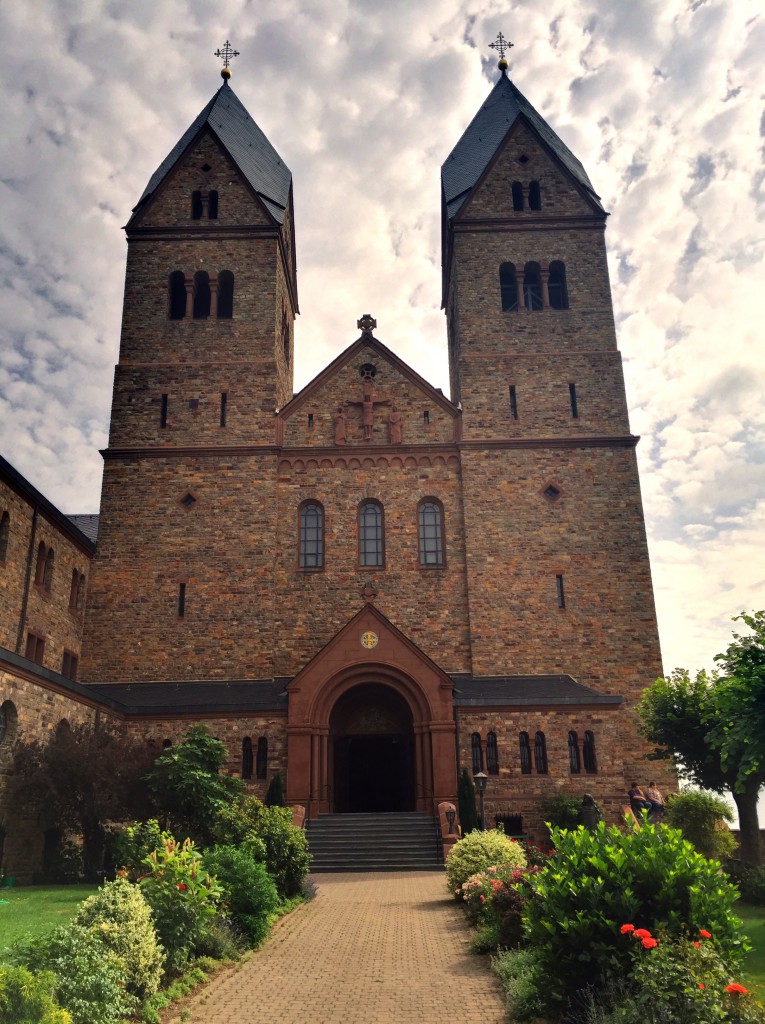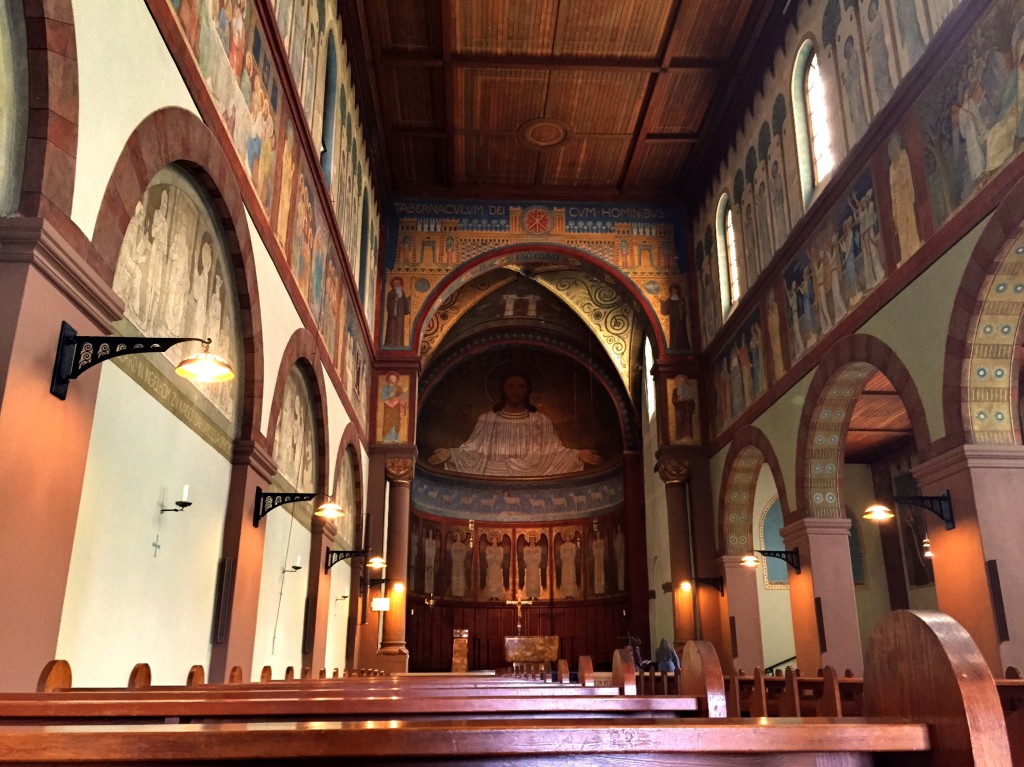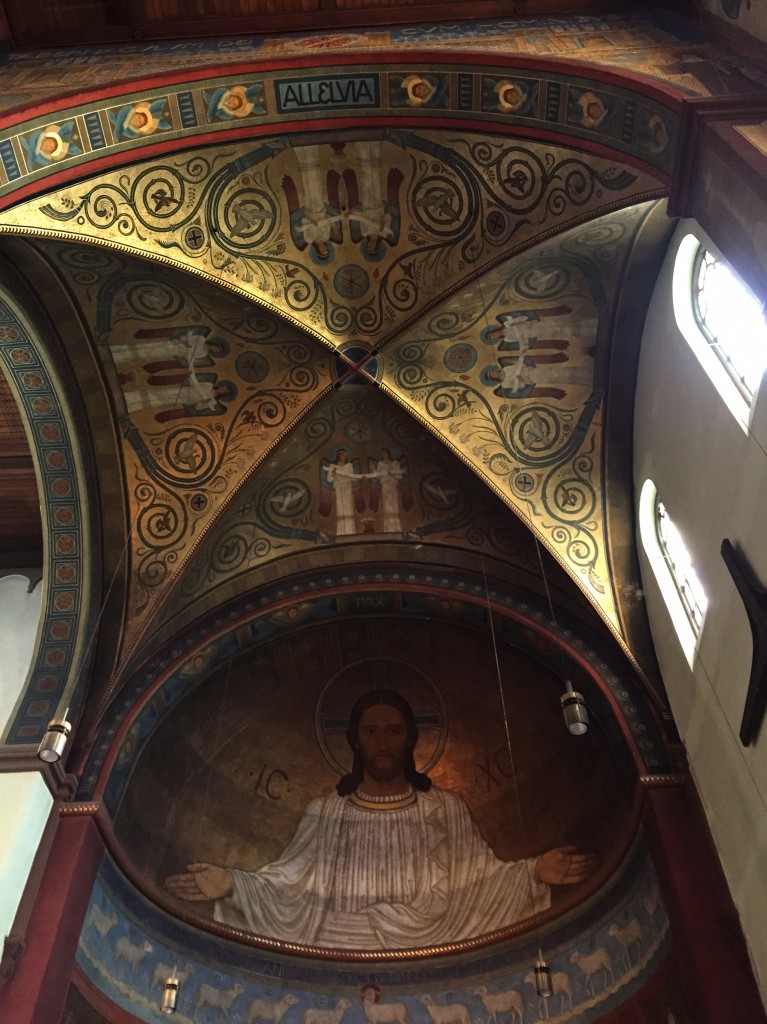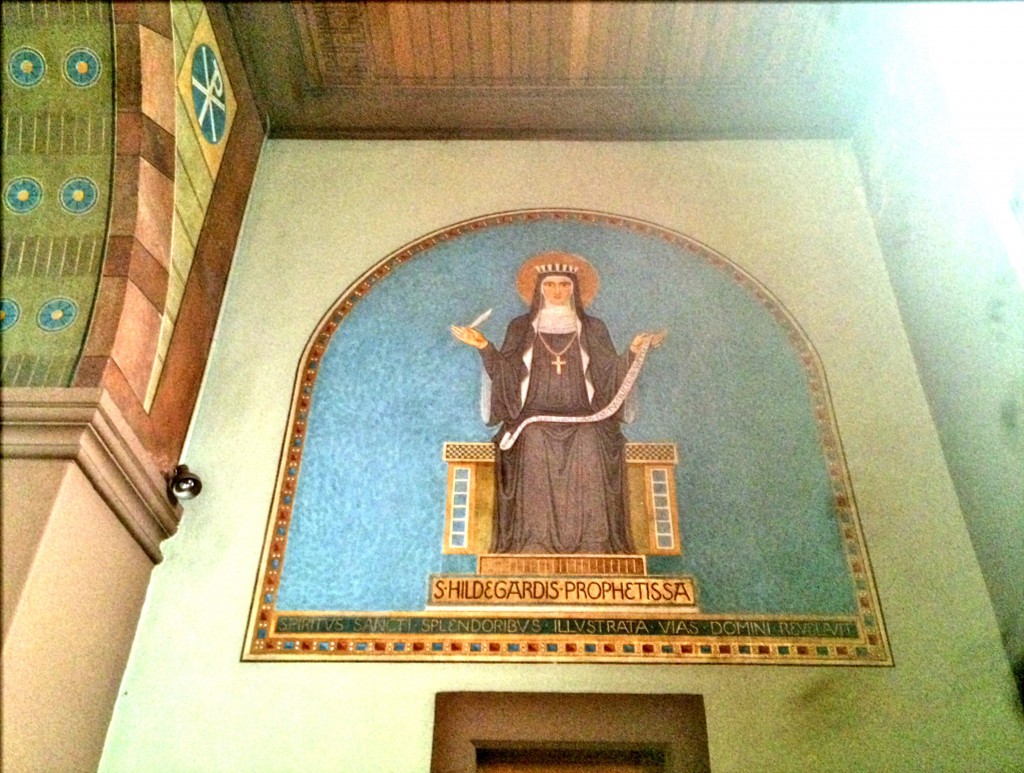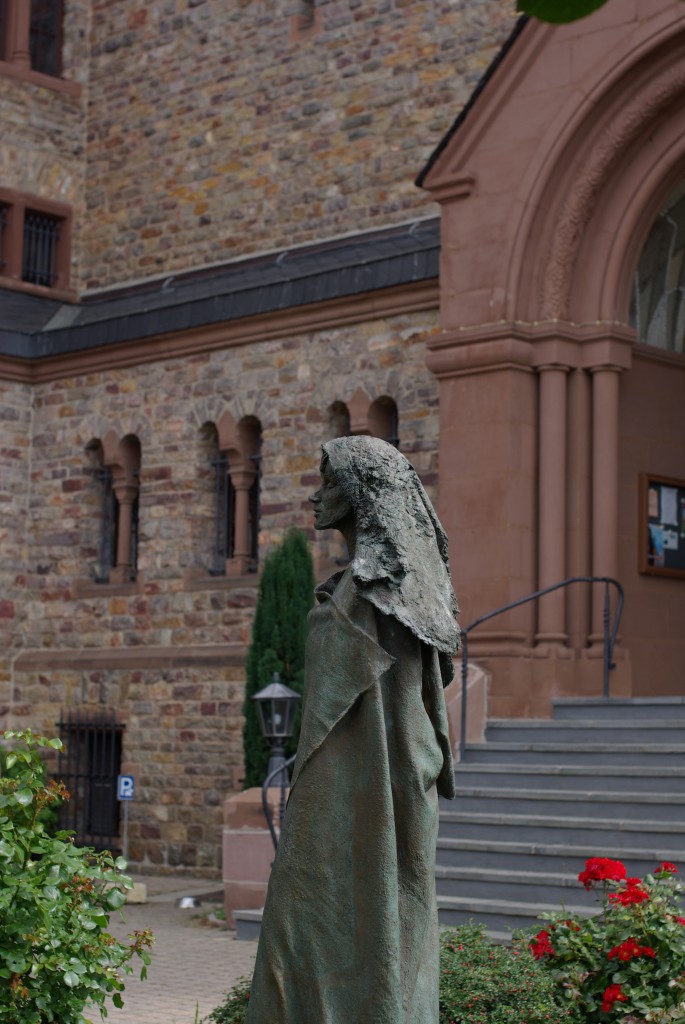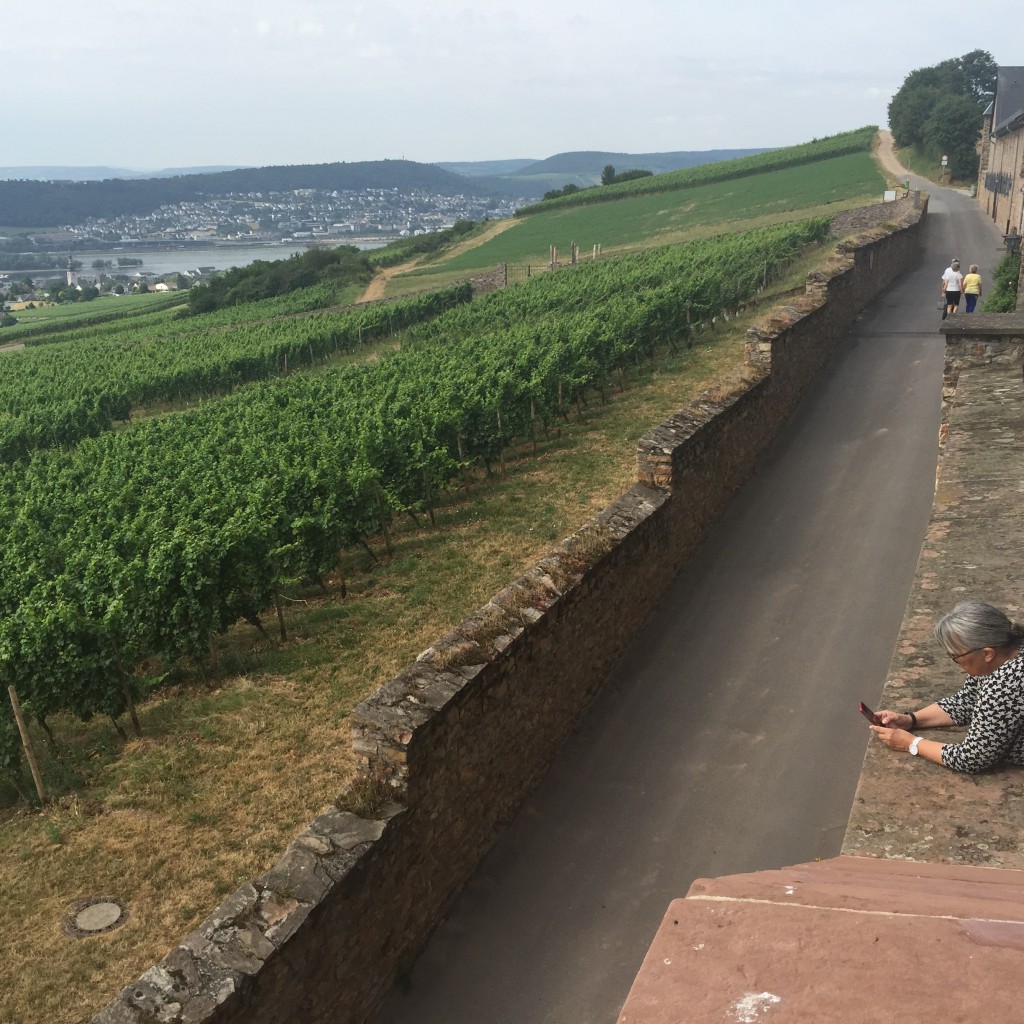 Benedictine Abbey of St. Hildegard is the only female monastery in Germany who produce wine. They have a large and nice shop, where you can buy books, gifts and wine.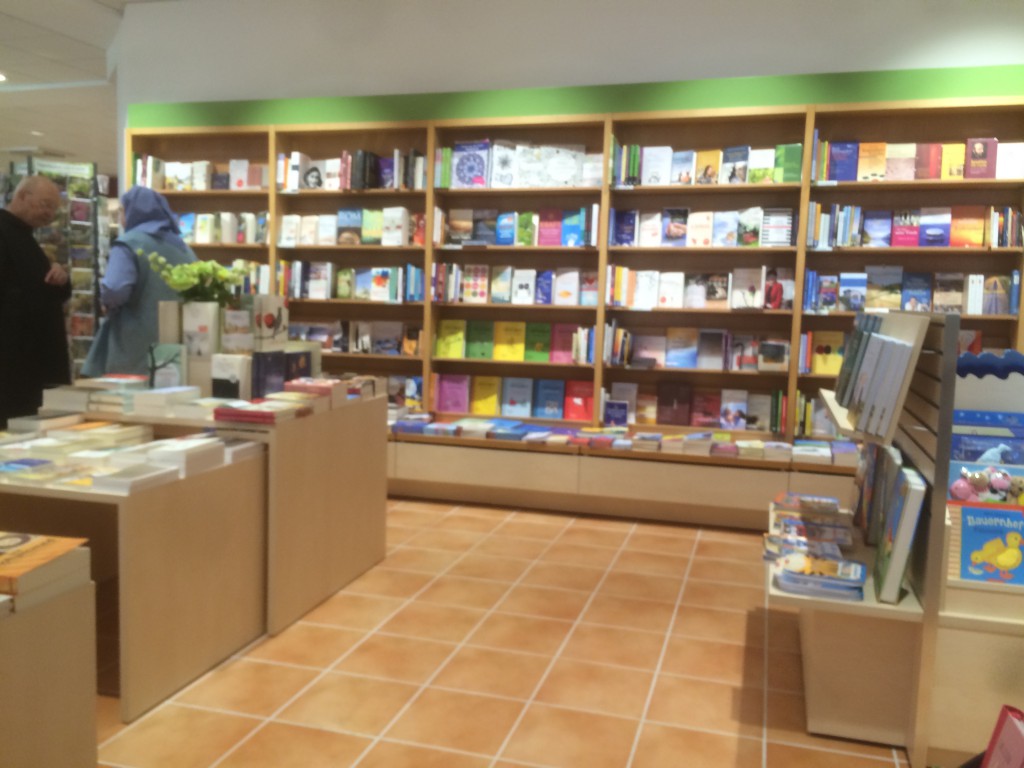 We bought some wine and a book and on our way out and elderly nun stopped me. She said that I looked like a decent person and that she had a very important letter, which she would ask me, if I could post for her. Whom can say no, so I promised that I would post her letter and she called me an angel. Helle was more honored than I and the letter went into the first mailbox we could find !
Mission accomplished 🙂
Page 10/13